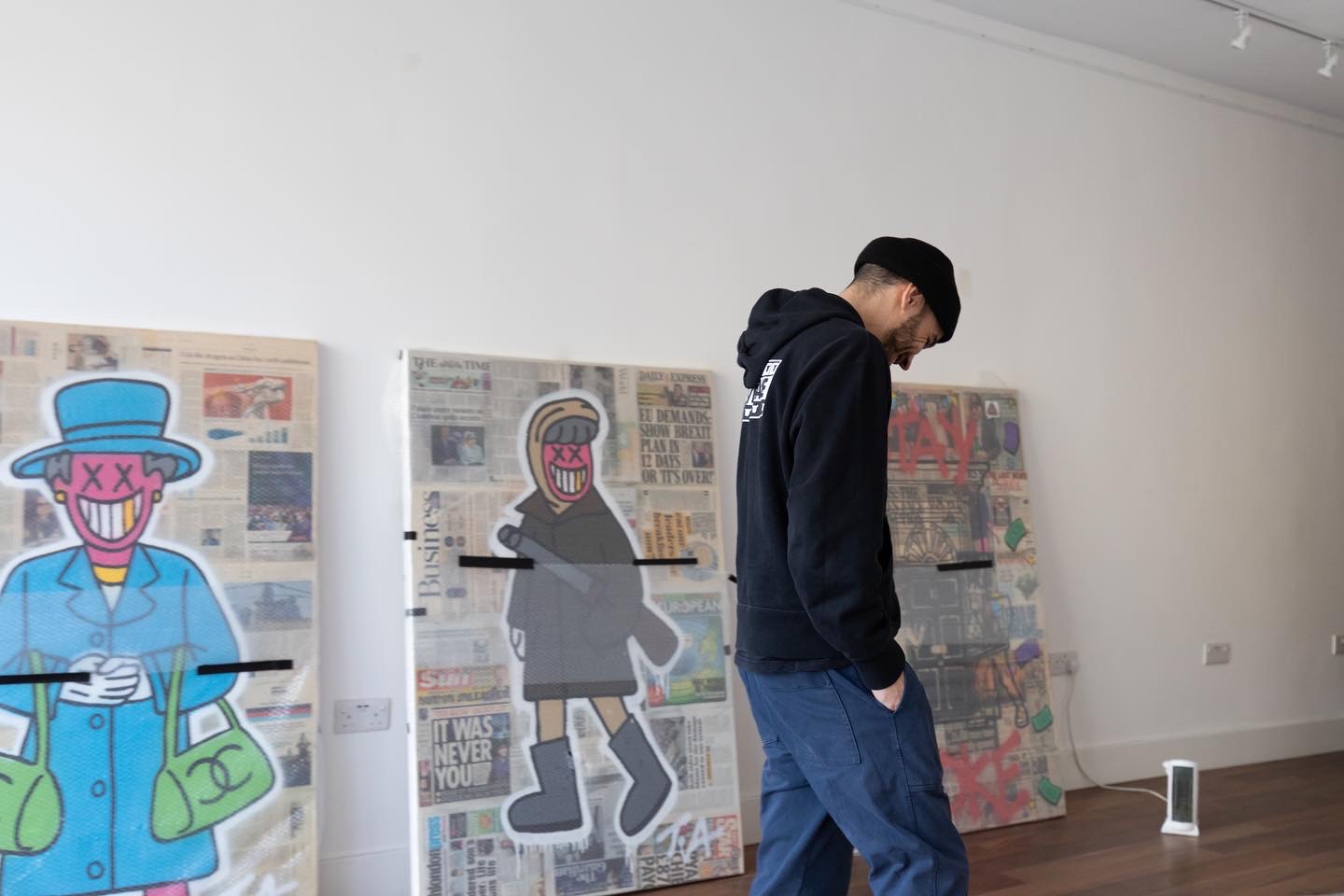 Who is Mr Trapart?

Mr Trapart is a self taught artist from South London, expressing his feelings and views on how he sees traps set up in today's society.
From the great big rat race to the debt young people carry from university, and the all round trap those fall into from growing up on ends and being exposed to the streets.
Mr Trapart wants nothing more than the complete opposite of the word "trap".
He creates a vast medium of work ranging from large canvases, limited edition prints, exclusive clothing runs to street art on old buildings, skate parks and even billboards. All his work has a strong message of "it's a trap", along with the importance of self growth and working together to break from corrupt systems.
A revolutionary anti-establishment presence is a running theme through Mr Traparts' work and will continue forever more.