TO WHOM IT MAY CONCERN 10/03/22 - 31/03/22
THE LAUDERDALE GALLERY


Mr Trapart is a self-taught experimental street artist from South London who developed his unique style of art after taking inspiration from the likes of legendary graffiti artists Zomby, Banksy, Kaws, Dot Master and many more.

Mr Trapart views modern society as one big Trap. Fuelled by this belief, he creates visual metaphors which aim to serve as a representation of the Trap in which he believes we all reside, as well as sharing his openly anti-establishment stance via his depictions of The Queen, the government and the faceless elites who run the world.

Personal and collective self-growth is a running theme throughout his work. Many of these pieces (often featuring his signature cartoon sunflower motif) are a stark contrast in style and message to his other more politically charged works, and are intended to elicit happy, positive emotions and spread the message of the importance of self-actualisation.

Mr Trapart's objective is to ignite the passion of the masses with his art, provoking conversation regarding systematic oppression and encouraging people to work together to challenge the establishment and to build a better future socially and environmentally.

'To Whom It May Concern' is Mr Trapart's debut solo exhibition, featuring many never before seen works which are exclusive to The Lauderdale Gallery. The show has been curated with the aim of taking the viewer on an authentic journey through the evolution of his practice and displaying the plethora of unorthodox and intriguing mediums that he enjoys experimenting in.

The exhibition is a celebration of Mr Trapart's irreverent style and a display of his raw, natural talent which shines a spotlight on the inequalities of the Trap we are living in and the level of self-growth required to escape.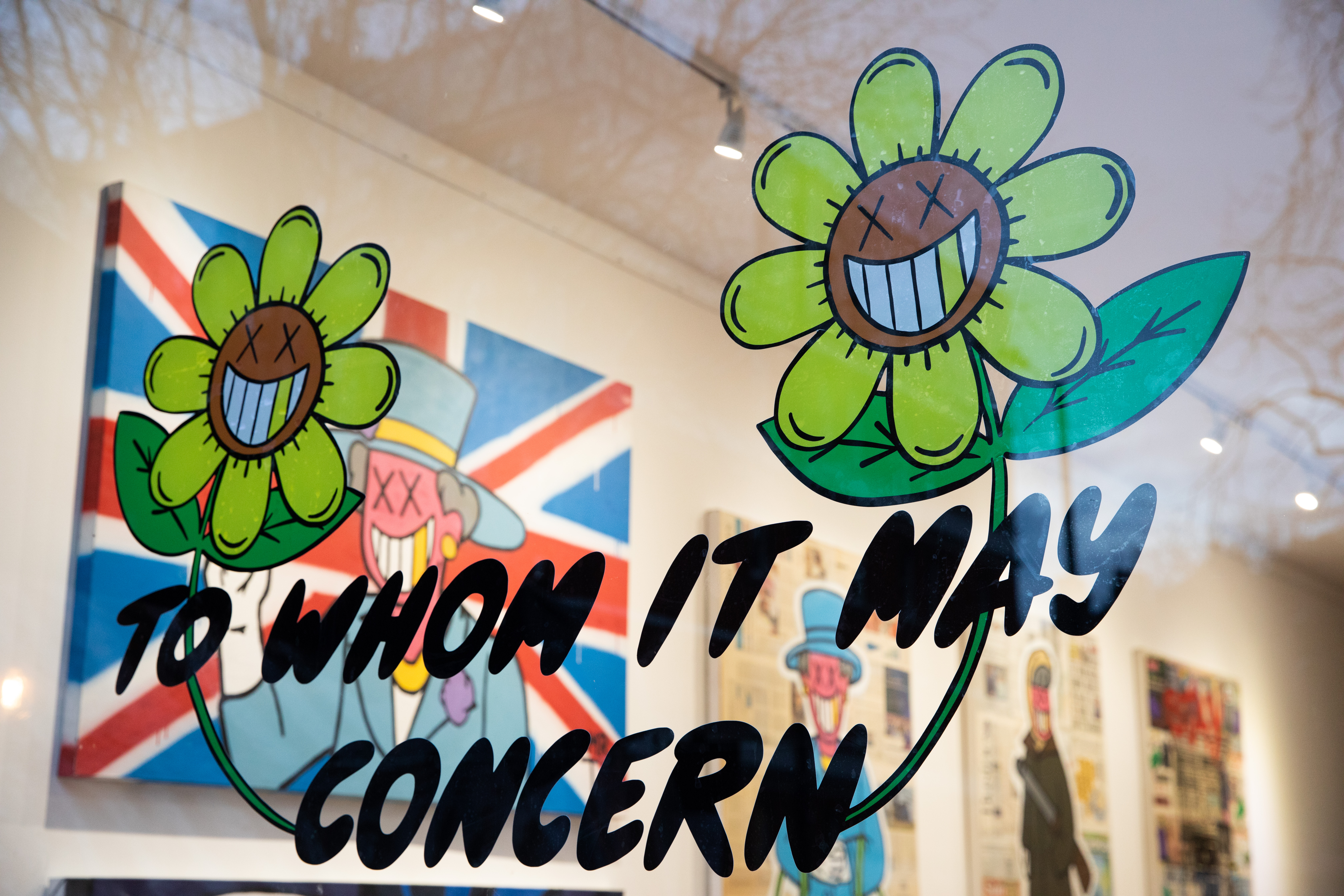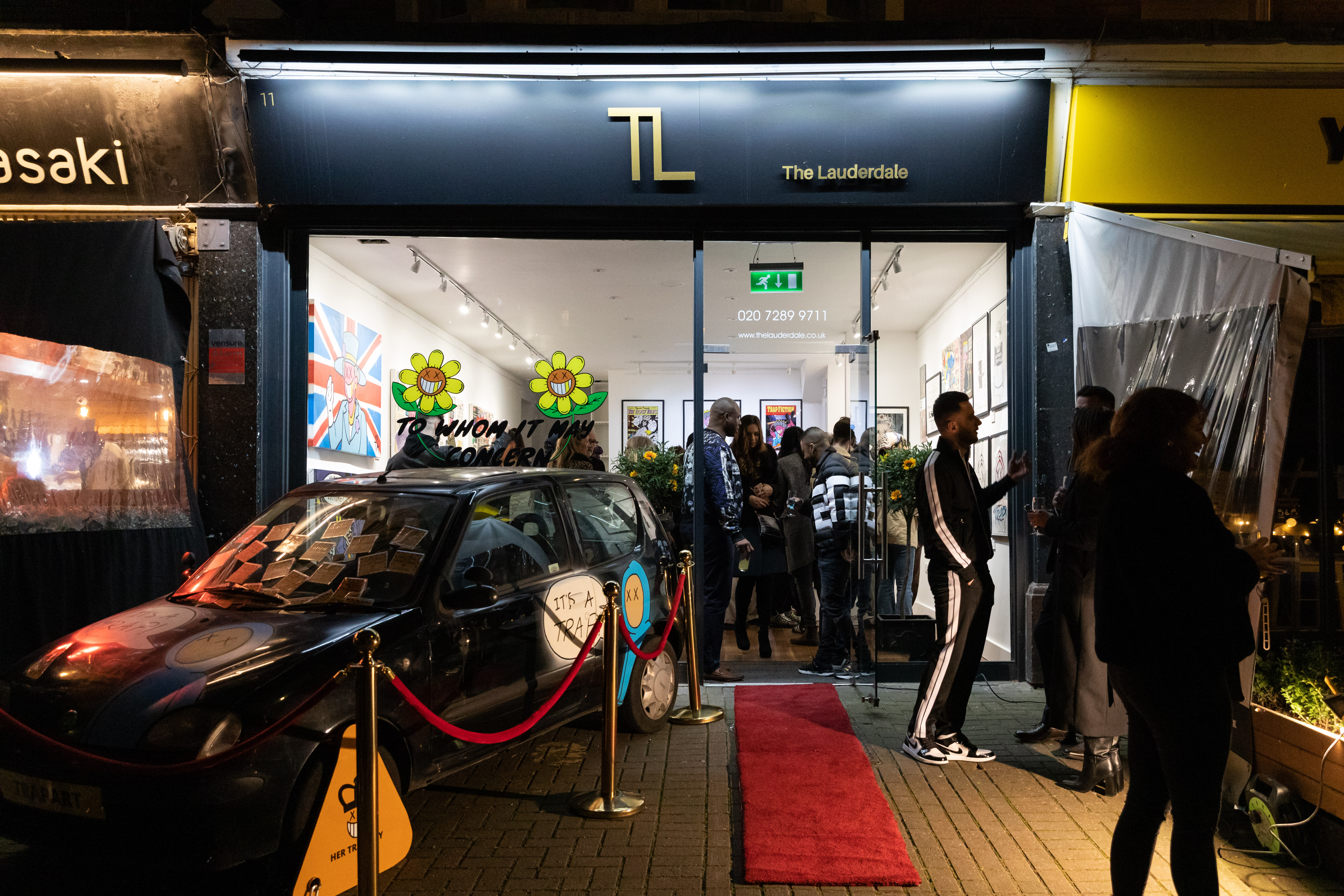 SOLE AGENDA 30/10/2021
TATE MODERN

Mr Trapart collaberated with Resole and Vamp at the Tate Moden to bring to your attention the effects that trainers have on our planet.
This was Mr Trapart 1st Exhibition inside a gallery and he created four illustrations expresing how we as a collective should treat trainers and the effects they have if they are not recylced correctly.
Alongside the illustrations he put together a beautiful installation.
The installation depicted where our old trainers end up and the damage something we once loved has on the place we all call home. He added a bunch of sunflowers to represent us as people, showing that there is still hope to save the planet if we work together as a collective.